Metal Dieboard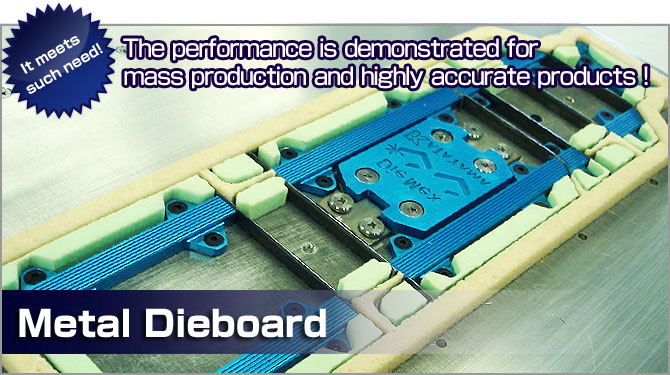 The Metal Dieboard performed precision cutting to combined materials of metal and resin as blade slot and creaser slot, and realized fast high accuracy of dimension compared with wooden dieboard.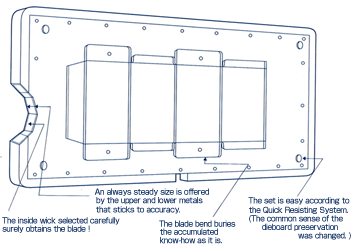 Inquiry
Please use the inquiry form for the inquiry concerning the product and the question. The fax, telephone and e-mail are accepted.
*Please confirm Q&A additionally for the question.
[Tokyo] 3-7 Higashigoken-chou Shinjuku-ku Tokyo 162-0813, Japan
TEL.+81-3-3260-6739 / FAX.+81-3-3267-6519
e-mail : web_info@diemex.com

[Nagaoka] 1-11 Shinyou Nagaoka-shi Niigata-ken 940-2147, Japan
TEL.+81-258-21-5264 / FAX.+81-258-21-5265
Other Product List